California bus tour packages from Saskatchewan!
With payment plans and the ability to pay via email transfer or credit card.



2021 Disneyland tour dates
October 2-10, 2021

December 27, 2021 - January 4, 2022

PLEASE NOTE: sometimes seat counts change faster than we can update webpage. Message us for up to date results.







Sample Itinerary
FOR GENERAL REFERENCE ONLY. Pick up times and the order in which we do things may be different on your tour. Final itinerary with exact details is usually provided to passengers about 2 months prior to departure. Message us before you buy any tickets that depend on a certain date.
Considering a December tour? We often adjust this to accomodate a New Year's Eve visit to Disneyland but unfortunately can not guarantee it.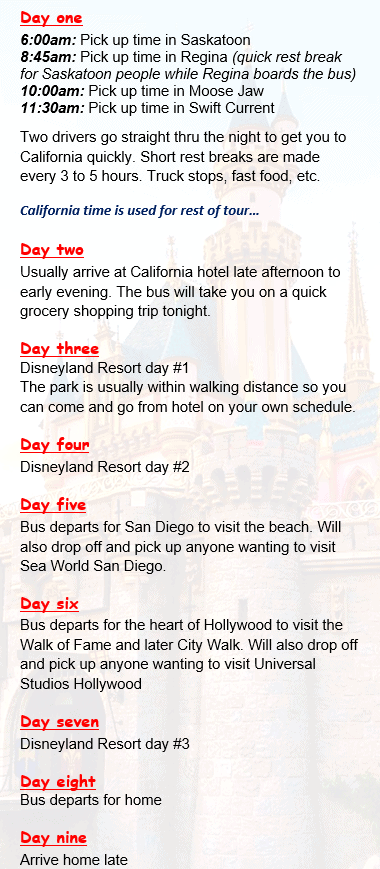 The bus ride
Our transportation provider has designated unit 982 as the main Barrett Tours motor coach. 982 is a premium charter bus equipped with 6 large LCD screens throughout the bus, and outlets with USB and seat belts at every seat.
PLEASE NOTE: while this is the most common bus we get, we can not guarantee it is the exact one you will ride. Sometimes the bus may need maintenance, or we may have multiple tours out at same time. In those cases Engelheim makes every effort to give us the same amenities as this one but that is not always possible.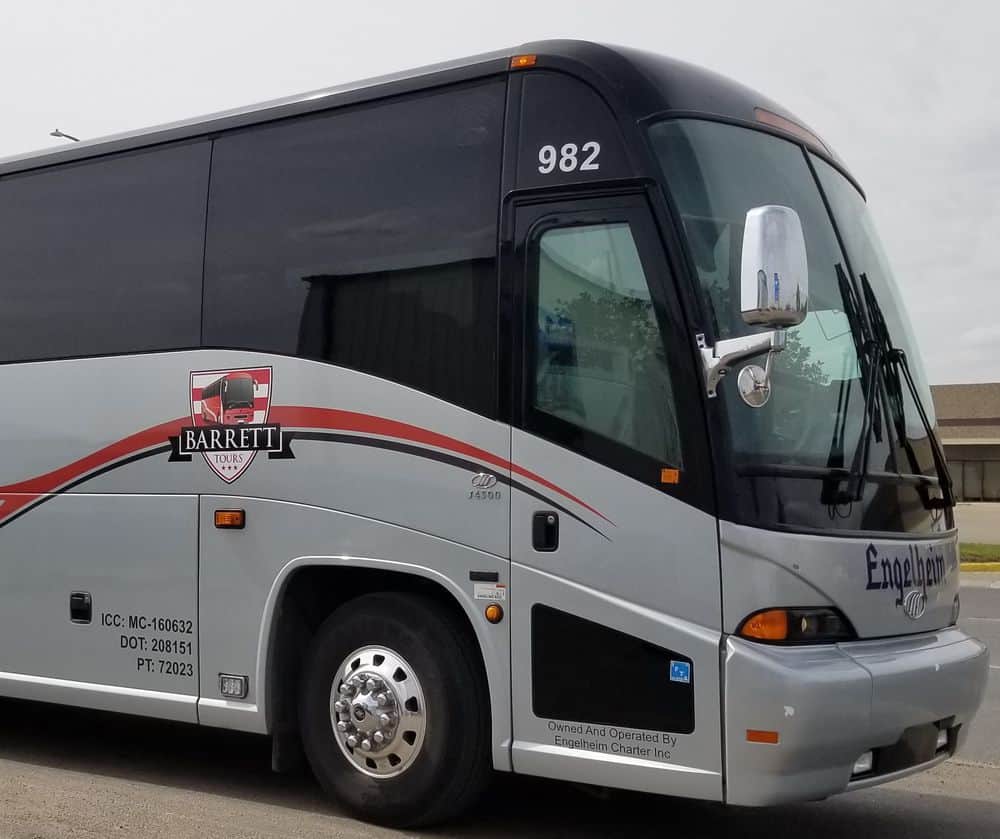 This is an "express" trip which means that two drivers take turns driving and sleeping in a special sleeper bunk and take you thru the night on your journey there. So bring some pillows and blankets and bed down on the bus for the first and last night of the voyage. Rest stops are made every 3 to 5 hours. Most breaks are at truck stops and fast food locations. Our goal is to get you to California as fast as legally possible so most rest breaks are fairly brief. Enough time to use the potty and grab some food. Sometimes you need to bring that food back to the bus to finish consuming.

There will be some group movies played on the overhead screens from time to time, but we find most people prefer to entertain themselves with reading and personal electronics. There is also a bathroom on board the bus in case you need to use it between rest stops.

Click here to read the Engelheim statement regarding Covid-19






Rates and pricing information

NO EXTRA TAXES OR FEES. Canadian dollars.
Included in our base package is:
- express transportation via Motor Coach with pick up options in Saskatoon, Regina, Moose Jaw, and Swift Current.
- 6 nights and 5 days in California
- hotel accommodations
- a visit to a California Beach
- a visit to the heart of Hollywood where you can hop on one of several Hollywood tours, find the Walk of Fame, Grauman's Chinese Theatre (where the Academy Awards plus many movie premiers happen), plus time at City Walk entertainment and shopping district.
- shuttle service to Beach (or Sea World), Hollywood (or Universal Studios), and Disneyland (if hotel is not walking distance)
- 3 available days to add Disneyland tickets

Two or more sharing a room: $1,399.00 per person ($1,499 if December)

Buy three at price above and get fourth FREE!! (must be sharing a room). That is $4,197 for a family of four. ($4,497 if December).

Family of five sharing one room with two beds and a cot? $1,399 x 4 (as one is free). That is $5,596 ($5,996 for December).

Family of six sharing a suite? $1,399 x 5 (as one is free). That is $6,995 ($7,495 if December).

SALE! Only two or three people sharing a room is reduced to $1,299.00 each. Not eligible for fourth free at this sale rate.

Under 3 at time of tour: $699.00 for seat


Let's talk about theme park tickets!
(Disneyland/Universal/Sea World)
You have the ability to include one or all of these in your vacation!

Disneyland is changing things in a way that makes it very difficult (if not impossible) to purchase bulk tickets any longer. They are moving towards customers all purchasing individually so you can book rides, etc. So this means we have lowered our rates to help accomodate this change.

Disneyland. We have three dedicated days on each trip that you can dedicate to Disney. You do not have to purchase three days either. Only want one or two? That is up to you! Maybe you want to take a day to shop or lounge by the pool. It is your vacation and you can do what you wish.

Universal Studios Hollywood. The bus makes a day trip to Hollywood where you can choose to enjoy the Walk of Fame and Universal City Walk for no added charge, or instead be dropped off at Universal Studios Hollywood where admission is required. And YES, we bring you back to the hotel afterwards.

San Diego. The bus makes a day trip to San Diego where you can choose to enjoy the beach for no added charge, or instead be dropped off at Sea World San Diego where admission is required. And YES, we bring you back to the hotel afterwards.

Due to the fact that customers often sign up 6 months to 2 years in advance it is impossible for us to know theme park ticket prices. Sometimes they are not available until a few months prior to arrival. That said, we can give you some good "guestimates" to help you with your budgeting.

TWO OPTIONS
1. feel free to buy tickets yourself online or thru a travel agency. (just chat with us first so we can talk itinerary and make sure you are getting the right thing for the right days)
2. you can purchase your tickets thru Barrett Tours. But please note that (just like online or at a travel agency) buying the tickets is a transaction that must be paid in full at time of purchase and not eligible for our payment plans.
Yes, we accept email transfers. And to be clear, it is the theme park ticket purchase only that is not eligible for payment plans. Payments can be made on the base package.

PLEASE NOTE: you do NOT have to buy your theme park tickets at sign up time. You can just sign up for the base package with us and then make sure you have your tickets before the tour date.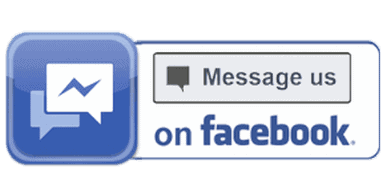 The California hotel
Unless something unexpected happens we plan to stay at this property for the foreseeable future. The following paragraph in quotation marks is from the property website...

"With a blend of the comforts of home and contemporary amenities, our beautiful hotel puts you in the heart of Disneyland® Resort and close proximity to the Anaheim convention center. Featuring well-appointed guest rooms, themed suites and the "Splash Zone" water park, this hotel has a character all It's own. All rooms are furnished with refrigerators and microwaves. High-speed wireless internet is complementary and KIDS EAT FREE off the kids menu with a paying adult. It is a pleasant 10 minute walk to Disneyland® Resort or take advantage of the Anaheim Resort Transit system (ART). Disneyland® Resort and Disney California Adventure® Park hopper tickets are available for purchase at the front desk. Have the flexibility to view Disneyland® Resort's fireworks show from our observation deck without fighting the crowds to return to the park"